About VPE Forum
Exchanging Ideas Among Software Development Leaders
The VPE Forum® provides Engineering VPs & CTOs at rapidly growing software companies a high-caliber, confidential and supportive peer environment where they can collaborate on solutions and share best practices.
Running engineering is challenging. Leaders must develop a high-performing, innovative culture that gets the right product to market as quickly as possible. Recruiting and retaining talented engineers, integrating acquisitions, and fostering effective collaboration across geographically distributed teams are just some of the challenges faced by these leaders. Add to this a constantly evolving technology landscape, changing development paradigms and an evolving DevOps culture — how can you go it alone?
The industry has long seen the benefits of CEO Peer Groups, where executives solo in their posts collaborate with peers as a "think tank" to solve their most important business challenges. Now, Software Development executives can realize this same benefit with the VPE Forum. In the VPE Forum, forum peers become trusted advisors.
Learn what our members say about the VPE Forum.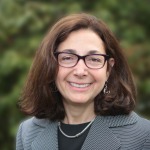 Founder
Melanie Ziegler, founder of the VPE Forum has spent her entire career helping companies produce high quality, marketable software solutions. Recognized as a strategic and pragmatic thinker who leads by example, Melanie builds highly productive teams and is collaborative in her approach as a skilled facilitative leader. She is passionate about best practices in software development leadership and helping teams to achieve success.
Melanie has 30 years experience in high tech. She began her career as a software engineer and quickly grew into positions of leadership. She spent 12 years in Executive-level VP/SVP roles before launching MSZ Consulting LLC in 2011 to help companies solve strategic software development challenges. Melanie launched the VPE Forum in 2014.
Melanie's experience across the product lifecycle spans many domains and industries. She has held leadership roles in diverse areas that include cloud-based enterprise applications, robotics, data visualization, remote sensing, embedded systems, and workflow management.
Melanie earned her bachelors degree in Math and Computer Science from the University of Rochester.
www.linkedin.com/in/melanieziegler
The VPE Forum is proud to partner with organizations that are helping to propel high growth software companies: